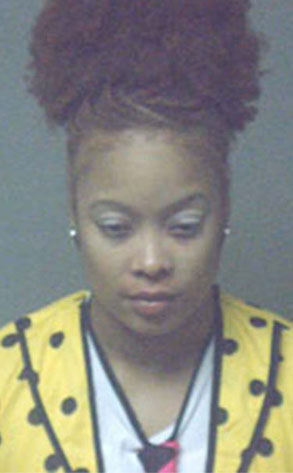 DeKalb County Police
Da Brat has just been given one helluva spanking.
An Atlanta judge today sentenced the Unrestricted rapper to three years in prison for bashing a woman with a rum bottle at a Halloween party last year.
DeKalb County Superior Court Judge Gail Flake also slapped the 34-year-old rapper, whose real name is Shawntae Harris, with seven years' probation and 200 hours of community service for the Oct. 31 incident, which occurred at mentor Jermaine Dupri's Studio 72 nightclub in Tucker, Ga., a suburb of Atlanta.