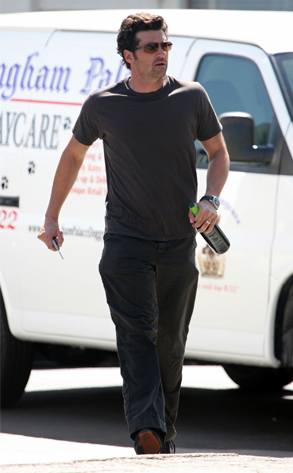 FS/X17online.com
MCSWEATY: Patrick Dempsey, out and about after a workout at the Easton gym in Los Angeles.
BOTTLED UP: Gossip Girl star Ed Westwick, checking out the new Coca-Cola aluminum bottles at a party at the Soho Grand Hotel in NYC.
LET'S MAKE A MEAL: Jessica Alba, with baby daughter Honor Marie, having lunch at the Kokomo Cafe in L.A.