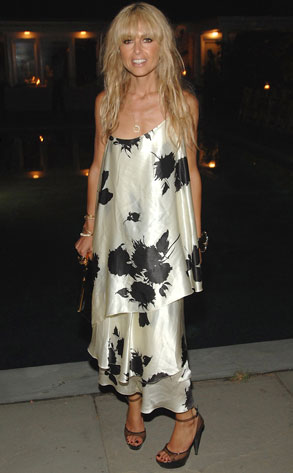 Dimitrios Kambouris/WireImage.com
Maybe Lindsay Lohan and Nicole Richie simply missed the candy bowl that was set out.
Given that some of Rachel Zoe's biggest clients were at their smallest while she was busy dressing them, it's understandable why the following might be a little hard to, er, swallow.
"I am very pro-eating," says the celebrity stylist while promoting her new Bravo reality show, The Rachel Zoe Project, premiering Sept. 9. "And if you ask anyone that is in my personal life or professional life, I'm almost a food pusher."
Mmm, and what exactly is your definition of push there, Zoe?
"You know, I kind of like don't let people leave my home or my studio without either eating or without taking a little goody bag for the car or something.
"So I am very in support of healthy women and healthy bodies. In fact, every woman that I work with—at this point in my life—is a very healthy woman [with] a very kind of curvy, healthy, athletic body."
Oh, at this point in your life. OK, got it.