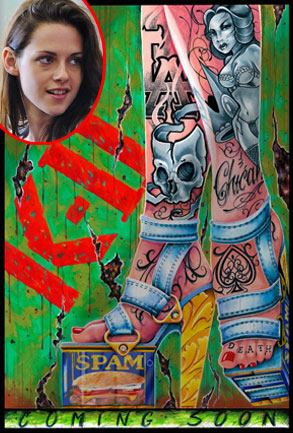 Libertine Films, National Photo Group
And so another game of he said/she said concerning our girl Kristen Stewart begins!
While sources very in-the-know about K.Stew's movie schedule told us that the Twilight babe wasn't planning on biting into a role in her mom's directorial debut (and hadn't been in a très long time), peeps working on K-11 are singing a totally different tune.
So what's the word this time? And does it even matter?