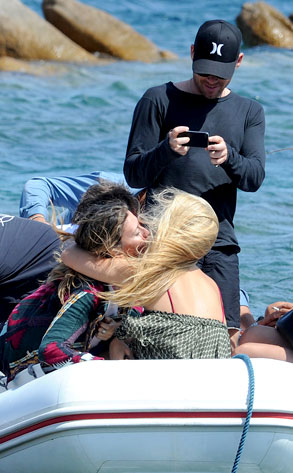 INFphoto.com
Talk about your Kodak moments.
Maybe getting out of her last long-term relationship reset the wild clock for this model beauty, because the paparazzi never caught her locking lips with a girl—while her boyfriend photographed the moment for posterity—before!
So, who's the lucky lady, the other lucky lady and the super-lucky guy?