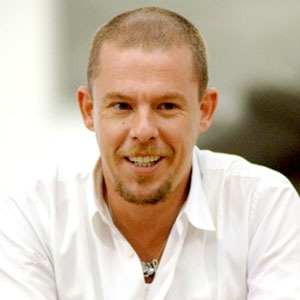 Nick Harvey/Getty Images
It looks like a good chunk of Alexander McQueen's estate has literally gone to the dogs.
The high-end fashion designer, who committed suicide last year, did not forget about his furry friends, Minter, Juice and Callum when preparing his will.
So how just much did they get?
According to the BBC, McQueen left £50,000, which in American dollars would be just short of $82,000.
McQueen wanted to make sure that his three dogs would be pampered for the rest of their lives. The designer had told Arena Homme+ magazine in a 2009 article featuring his canine pack, "My dogs are the only thing in the world I really trust."
But it wasn't just his pets that he cared about.
He also gave four charities £100,000 (about $164,000) each, two of which include Battersea Dogs and Cats Home and the Blue Cross animal welfare charity.
The money was "a lovely surprise" from "a devoted animal lover" and supporter of Battersea Dogs and Cats Home, Spencer Wisdom, the center's legacy manager, told the BBC.
Blue Cross' chief executive Kim Hamilton also told BBC that McQueen's donation was "a touching tribute" which highlighted his "obvious love for his dogs."