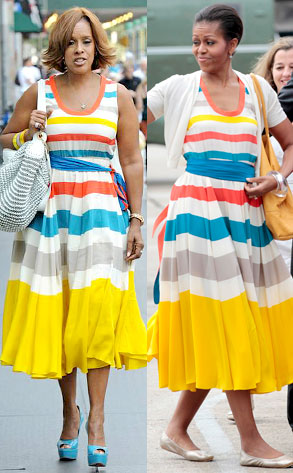 JosiahW / Splash News; AP Photo/Pablo Martinez Monsivais
It's a sidekick showdown: Oprah's BFF versus Obama's missus. So who gets top billing this time around?
Gayle King wore her striped Marc by Marc Jacobs sundress out and about in NYC last week, pairing it with some colorful bangles and turquoise peep-toes.
Michelle Obama was a little more conservative during a visit to Rio with the prez back in March, walking around in ballet flats and covering her shoulders with a white cardi.
Vote for your favorite below!