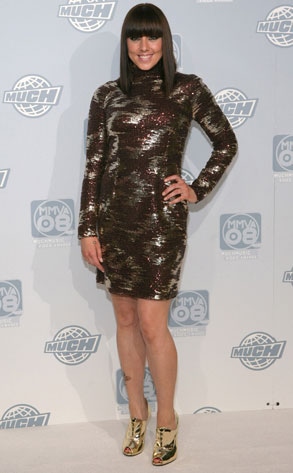 George Pimentel/WireImage.com
Melanie Chisholm has tapped her girl power, finally confirming reports that she has a little Spice in the oven with an assist from partner Thomas Starr.
"Some happy news! Well, I can now announce that Tom and I are expecting a baby and we are very happy," she announced today on her website.
The erstwhile Sporty Spice will become the last of the Spice Girls to procreate. For those counting at home, Victoria Beckham (three), Melanie Brown (two), Geri Halliwell (one) and Emma Bunton (one) have seven tykes among them.
"As I'm sure you'll understand, we needed time to wait for results and tell our families," Chisolm said by way of explanation for the delay in responding to burgeoning bumpwatch reports in the British tabs.
"Thank you for all your kindness, good wishes and support (even if it was based on speculation!)."
The 34-year-old songbird also announced another baby in the works, saying she's "excited" to begin writing tunes for her fifth solo album.
"I will need to take some time off to be a mum," she wrote. "But, before you know it, we'll be back."