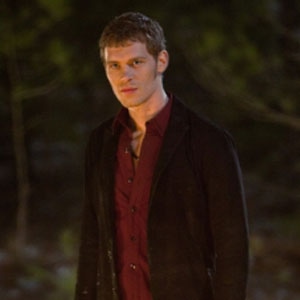 Bob Mahoney/The CW
Forget about a vampire army. And don't even think about a werewolf army. Next season on The Vampire Diaries, it's all about a vampire-werewolf hybrid army!
Gives you shivers, doesn't it? The cast of TVD, along with creator Kevin Williamson, hit up Comic-Con to tell us all about Klaus' (Joseph Morgan) sinister plans, and how exactly the Stefan-Elena-Damon love triangle is now a "love line." And hey, want to know how to really embarrass Paul Wesley?
It just happened to be Paul's birthday over Comic-Con weekend (the big 2-9!), and just wait until you see the look of fear that encompasses his face when we suggest a little birthday celebration during panel. But that wasn't the only frightening stuff we chatted about with the TVD gang.
After all, Mystic Falls might soon have to deal with not just one hybrid, but a whole freakin' army of them! We also grilled Candice Accola about her return to "season one Caroline," and Ian Somerhalder revealed his plan to pack Ballroom 20 for the Vampire Diaries' panel. And let's just say that had he gone through with this plan, it would've been the most effective maneuver to come out of Comic-Con. Ever.
Check out the interviews below with the cast and Williamson, and try not to be mesmerized by Morgan's lovely butter-melting voice.