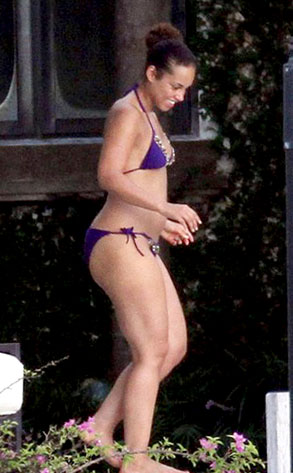 Mavrix Online
Now this is what we call Miami Nice!
New mom Alicia Keys flaunted her curvy figure in a skimpy purple two-piece in Florida over the weekend.
The "No One" singer, 30, was later spotted playing in the pool and relaxing with her adorable 9-month-old son, Egypt, before performing at a charity benefit that evening.
That same day, Alicia tweeted, "Decided to b my own papparazzi! Haaaaa! #Summerheat!"
A little work and a little play does a diva's body good.