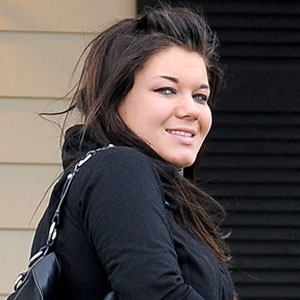 GRPR/GSI Media
Could Amber Portwood wind up going from Malibu to Music City?
The troubled Teen Mom star is still at a rehab facility in the Southern California beachside community, where she's working out the issues that may have led to her recent suicide attempt.
But her brother, Shawn Portwood, tells E! News exclusively that he wants to take a more hands-on role in helping his sister overcome her problems and intends to ask her to move to Nashville, TN, when she is released so that she can be near him and his family.
"That way I can help her get control of her life," Shawn said. "She would be better off here than at home [in Indiana] with people who have a negative effect on her."
Shawn has played a key part in Amber's life and has made several appearances on Teen Mom. In last week's episode, for instance, Amber and her baby daddy, Gary Shirley, took a road trip with their daughter Leah to see Shawn, his fiancée and their two kids. During the episode, Shawn tried to counsel Amber into getting her life together.
"If Amber stays in Anderson, she will get into trouble, whether it be a fight with Gary or something else," Shawn pointed out. "She can spend time in jail and have no chance of seeing Leah, or be around people who will better influence her. She has the money to see Leah whenever she wants until she regains control of her life and, hopefully, custody of Leah. Gary has custody now and it's not good because he holds that over her head when they fight."
Shawn added that he had just returned from a visit to Anderson, Ind., where he met up with Gary and Leah.
"I was in Anderson visiting my family," Shawn posted on his Facebook. "Gary and I went to Kings Island and my son got to play with Leah for the first time."
As for how Amber is currently doing, Shawn shared with us that, while his sister has no phone inside the facility, he is communicating regularly with her doctors, who tell him that the reality star has adopted some healthy ways of coping with her emotions, like kickboxing.
"Her condition is better, but she's still on the road to recovery," he said. "She is starting to get into a kickboxing routine that is better for her. Amber has started to keep her mind off of things."