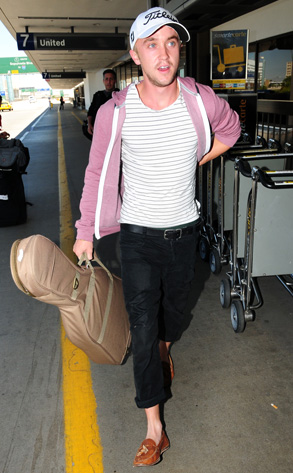 NATIONAL PHOTO GROUP
Well, this definitely doesn't go with the whole rapper image we were anticipating.
Tom Felton was photographed at LAX wearing some clam diggers, a pair of moccasins, a pink sweatshirt, white cap and carrying a guitar.
We guess the Harry Potter star looks very, um, er...Euro chic?