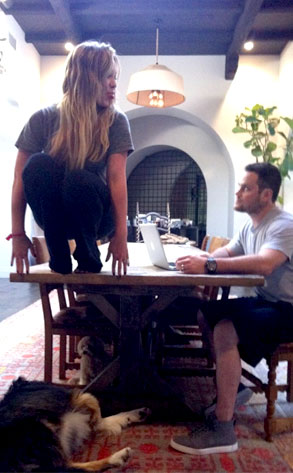 Twitter
Planking is so yesterday.
And although celebrities caught on to the craze, they're also catching on to the latest trend: Owling.
What?
Instead of mounting your body in a straight horizontal line on, well, anything, you crouch on any object with your knees close to your chest and arms straight down.
Like an owl, duh!
Hilary Duff showed her followers on Twitter her owl stance this past weekend...