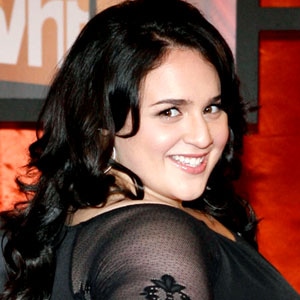 AP Photo/Matt Sayles
Someone had better tell Nikki Blonsky to coordinate her stories before discussing them publicly.
After taking to her Twitter account to deny our initial story that she had started working in a high-end shoe boutique after the acting roles stopped rolling in, we found out that once again, Blonsky's story just ain't adding up.
So what does Steven Dann, the owner of the boutique and Nikki's longtime pal, have to say about Nikki's denial last week?
Liar, liar, pants on fire!
"She was scheduled to work two to three times a week, until this media frenzy took over," Dann dished to us exclusively. "I wish Nikki a ton of luck for whatever comes next for her." 
And while Dann initially told us that "Nikki is a longtime friend," after Nikki took to her Twitter denying the story, the boutique owner tweeted, "The next time a friend asks u for help, think again before you say YES."
Don't worry, Dann, doesn't sound like you're the first to be duped by the Hairspray actress.
According to Page Six, Blonsky has been using business meetings and premieres to trick the press into printing she has a boyfriend.
"She's always trying to create a scene to promote herself," talent manager Blake Woodruff of Prestige Management Group told Page Six. "She would use me as her boyfriend and then contact her publicist to make sure our dates were known."
But Blonsky's rep told the column, "Per her Twitter, she is openly and happily single...I have never actively pitched a story with her regarding any boyfriends."
Hmmm, sounds like Blonsky needs to have a chat with her people and get a few things straight before things hit print so that these messes don't keep happening after the fact.