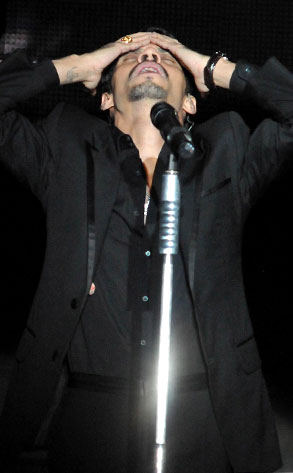 RAMEY PHOTO
Three days after dropping the bomb that he and Jennifer Lopez were blowing up their seven-year marriage, Marc Anthony looks ready to play the field again.
Making his first post-split appearance at a weekend concert in Coluombia, the salsa king made light of his personal life by teasing thousands of female admirers about his newly minted single status.
So what'd he get off his chest that had fans in such a tizzy?