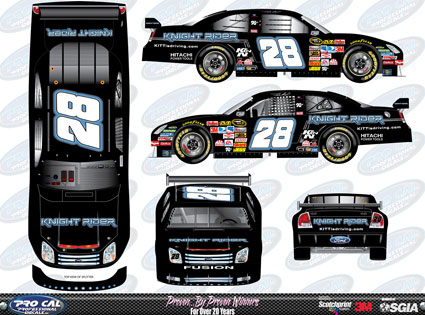 Courtesy NBC
Knight Rider without the Hoff is, well, just another fast car with a smart mouth.
But with the imminent return of a revamped KITT car on NBC this September, we're mildly curious to see what a David Hasselhoff-deficient Ford can do.
Hence, we will be directing our attention to a KITT-inspired car set to compete at the NASCAR Sprint Series race at Bristol Motor Speedway on Aug. 23.
It's not the most fuel-efficient marketing scheme, but this retooled roadster could spark interest in the new series. Or make you hope for a last-minute victory by a Trans Am piloted by a hairy-chested loner who just happens to be hugely popular in Germany.