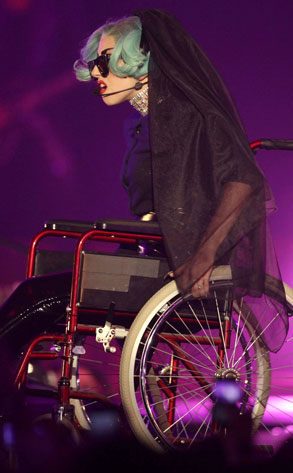 AP Images
Sure Lady Gaga is used to emerging from eggs—but getting egged?
Mama Monster has sparked an outcry from disability activists during a concert in Sydney where she performed "You and I" in a wheelchair. If that weren't bad enough, some angry fans even lobbed eggs at her and her posse during her Down Under visit.
So should we start calling her Yolk-o No-No?