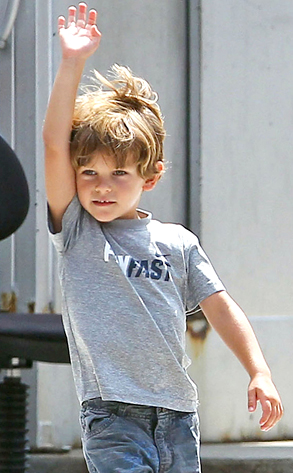 Flynetpictures.com
What does it take to get a cab around here?!
This adorable little guy calls Tennessee home, but during a visit to New York City he's learning quickly how tough it is to get a ride around town as he helps his famous singer mom and baby brother hail a taxi.
We're guessing they didn't have to wait too long, though, 'cause it's doubtful anyone could resist this kiddo's cuteness.
So who is this little helper?