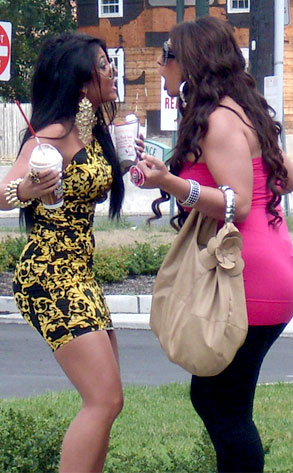 The Style Network
The fighting between Jerseylicious stars Tracy DiMarco and Olivia Blois Sharpe has gone way past the verbal and gotten majorly physical.
So much mayhem erupted during a bar fight between the two gals and their beefed-up beaus (airing during Sunday's new episode of the reality series) that DiMarco wasn't even aware it was actually Sharpe who violently kicked her in the head during the brawl.
"It is really hard to watch," DiMaro exclusively told us yesterday as she viewed footage of the kick for the first time.
Uh-oh! Now that she knows who the culprit is, could DiMarco be planning revenge with some ass-whooping of her own?
Read on to find out...