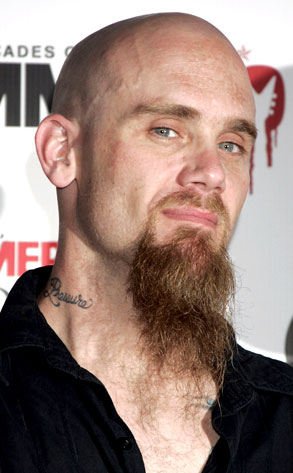 Jo Hale/Getty Images
Someone needs to go with the flow all right.
Nick Oliveri, a former bassist for California rock band Queens of the Stone Age, was arrested Tuesday night following a five-hour standoff with a SWAT team after he allegedly prevented his estranged girlfriend from leaving their Los Angeles home.
Maybe she wasn't a fan of the goatee.