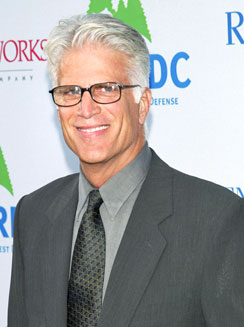 Lisa O'Connor/ZUMA Press.com
CSI's newest star isn't a lawyer, but he certainly passed the bar.
Ted Danson has joined the hit CBS series as the Las Vegas crime lab's new graveyard-shift supervisor (though, really, all the shifts are graveyard shifts), the network announced Tuesday.
But wait a second. Doesn't the two-time Emmy winner already have a job on a fantastic little HBO show called Bored to Death?