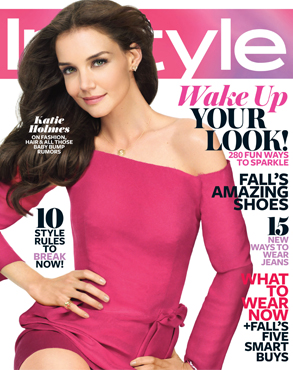 David Slijper/InStyle
Call off the parenting police, it's not her fault!
Though Katie Holmes has taken more than her fair share of heat for Suri's style (high heels on a five-year-old?), there's been one lingering sartorial choice that's risen above all others as the bête noir of the overly concerned masses: namely, Suri's aversion to wearing coats, jackets or outerwear of any kind, even in the face of plunging temperatures.
And while it's not such an issue these days (hello, summer!), Katie has finally stepped up to explain what's behind her daughter's distaste of the seemingly necessary garment.