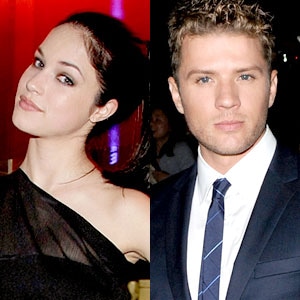 Noel Vasquez/Getty Images; Jason Merritt/Getty Images
Ryan Phillippe is taking any remaining mystery out of whether he's the baby daddy to ex-galpal Alexis Knapp's new baby girl.
In fact, the actor is so sure he's the father, he won't even be taking a paternity test, a source close to Knapp tells E! News.
In fact, Phillippe was present and accounted for when Knapp gave birth to the baby girl last Friday.
So what was the name?
Kai!
She is the first child for Knapp, 21.
Phillippe, 36, has two children—11-year-old Ava and 7-year-old Deacon—with ex-wife Reese Witherspoon.
The Lincoln Lawyer star had always claimed he would provide financial support if he was indeed the baby daddy.
"Ryan has always known that he is the father and will not be taking a paternity test," a source close to Knapp tells E! News.
There was no immediate comment from Phillippe's camp.
Knapp started seeing Phillippe last February after his split from Stop-Loss costar Abbie Cornish. The actor and Knapp broke up in October, after which Knapp learned she was pregnant.