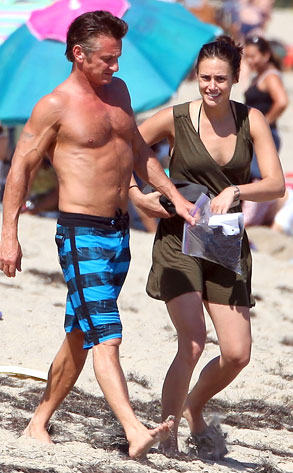 Flynetpictures.com
Sean Penn never ceases to amaze us. And, no, we're not talking about his acting here, either.
Rather, it's the very impressive physique the Oscar winner showed off on the Fourth of July while strolling on the beach in Malibu. Not too shabby for a 50-year-old dude.
But it isn't just the buff bod that's got people talking.