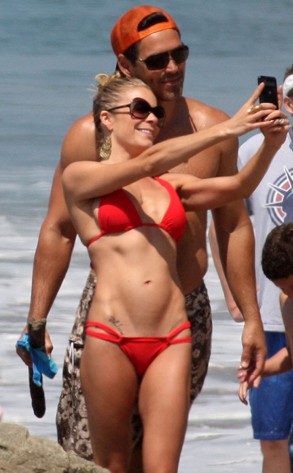 Flynet Pictures
The gossip mill was abuzz over a photo a few months ago that showed LeAnn Rimes' rail-thin appearance, but apparently the country singer isn't having any of it.
Rimes rang in the Fourth of July holiday yesterday by snapping photos of her bikini body at a Malibu Beach with hubby Eddie Cibrian and family.
And as if to fend off would-be critics who say she's still too skinny, the 28-year-old hitmaker took to Twitter the day before and posted a pic of herself, proving she's still got some meat on the bones.