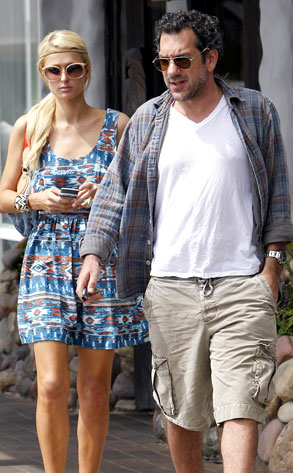 Fame Pictures
Just two weeks after officially splitting from Cy Waits, Paris Hilton is already hot and heavy with a new man: Hangover director Todd Phillips.
The two went on their very first date just last week to Chateau Marmont, but they're already "inseparable" and spent the holiday weekend together.
On Saturday, the reality star threw a party at her Malibu beach house and Bradley Cooper even came to join his friend Todd.
They also hit billionaire Alec Gores' lavish pre-Fourth of July party and didn't hide their affection from fellow guests. "They were holding hands and kissing throughout the night and they didn't care who saw them," an eyewitness says.
So how did they first meet?