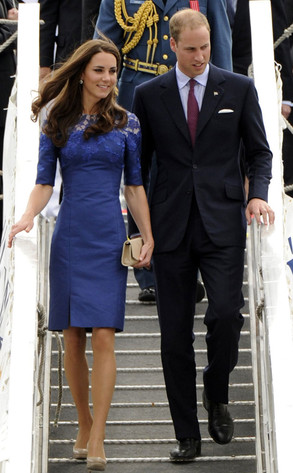 TIMOTHY A. CLARY/AFP/Getty Images
Not even hecklers could stop Prince William and Kate Middleton from enjoying a visit to Quebec City (or chatting about future royal babies).
The fashion-forward duo carried on their Canadian tour with a visit to Quebec's Freedom of the City ceremony yesterday, riding through the streets in a motorcade as fans cheered—and 200 hecklers jeered, many carrying French signs that translated to, "The king is me."
Say what?!