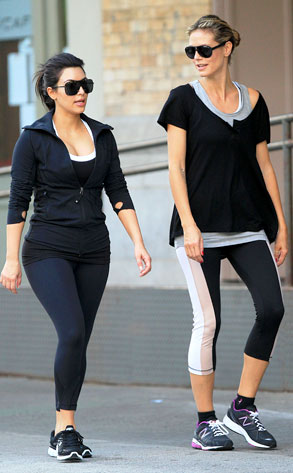 Jackson Lee/Splash News
Kim Kardashian isn't spilling any of her wedding dress details—not even to her recent workout partner Heidi Klum!
"Everyone wants to know what she's gonna wear," Heidi told me last night while celebrating her own Hamptons magazine cover. "I don't know!"
"I'm sure she's gonna find something beautiful. She has good taste and she loves clothes," she added of the recent Project Runway guest judge.
The supermodel and mom also shared how she's getting bikini ready this summer...