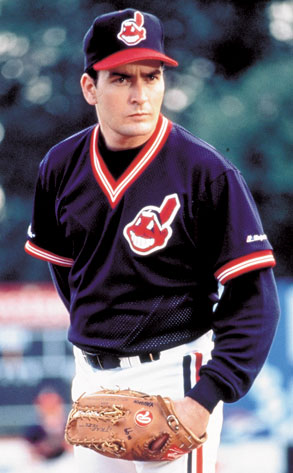 Paramount Pictures
It's not like Charlie Sheen has ever stayed mum about his drug use—real or fictional.
He once said: "I am on a drug, it's called Charlie Sheen. It's not available because if you try it you will die. Your face will melt off and your children will weep over your exploded body."
But now the star is talking truth about actual substances, and admitting that he took steroids to beef himself up for his role as a baseball player in 1989's Major League...