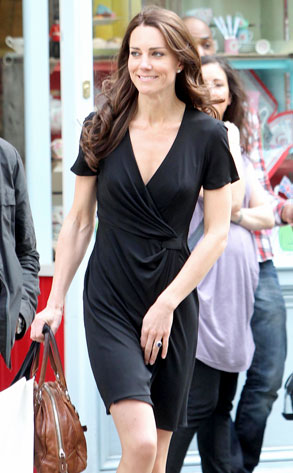 Fame Pictures
Funny, we always thought that Kate Middleton had a bit of Elizabeth Bennet about her. And now we know why.
The brainbots over at Ancestry.com have dug into the duchess' family tree and uncovered some serious literary genes in her blood: those of iconic novelist Jane Austen.
Let's see...a headstrong, plucky young middle-class English rose sustains a long, storied courtship with a man of means (and, obviously, in want of a wife), finally gets her fairy-tale ending and, in doing so, becomes a heroine to women everywhere?
On second thought, maybe they didn't have to do too much digging to uncover the connection, after all...