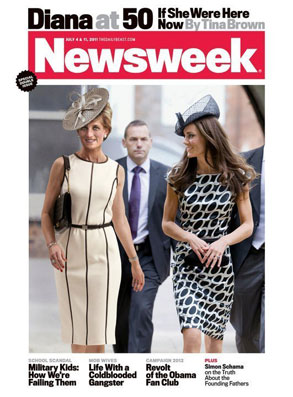 Newsweek
Yep, this is really Newsweek's latest cover image: The late Princess Diana strolling along on a lovely afternoon, having what appears to be a lively conversation with her daughter-in-law, Kate Middleton.
Totally normal stuff, except that it's been 14 years since Diana passed away so Newsweek needed to resort to Photoshop in order to resurrect her.
And that's not all...