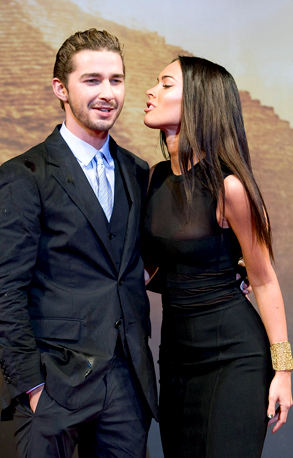 Han Myung-Gu/Getty Images
Shia LaBeouf isn't exactly kissing and telling about his time off the set with Megan Fox, but he is confirming their romance.
And you won't believe what he once did to a guy defending her honor.
Read on to find out what a very open LaBeouf has to say about his former Transformers costar. Plus, guess which former child star he once went on a date with...