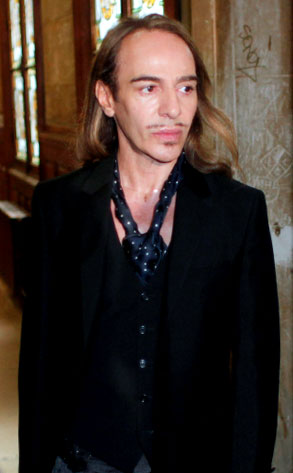 AP Photo/Thibault Camus
John Galliano is used to being judged by the fashion world for his impressive collections. Today, he's facing a different kind of judge—one who can actually toss the ex-Christian Dior head in the slammer for allegedly hurling anti-Semitic insults at a couple in a Paris café back in February.
The 50-year-old designer, who was canned as the creative director of the fashion house after the incident, faces a media frenzy as he enters the 17th Chamber of the Paris Correctional Court. There, his lawyer plans to portray the fashion designer as a heavy pill popper and alcohol abuser.
Here's what we should expect.