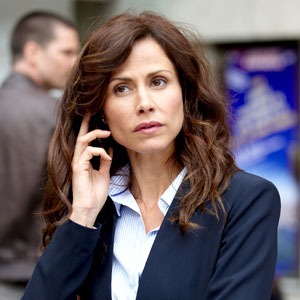 NBCUniversal
Valerie Cruz is back on the map.
The actress, who recently played Dr. Rita Alvarez in Shonda Rimes' canceled ABC jungle medical drama Off the Map, is joining Alphas as a recurring guest star.
Syfy's new superhero thriller, about a group of clandestine crimefighters investigating others with similarly amazing abilities, premieres July 11. Cruz, portraying mysterious Department of Defense Special Agent Kathy Sullivan, will first appear alongside Alphas' award-winning star David Strathairn in the series' third episode, "Cause and Effect."