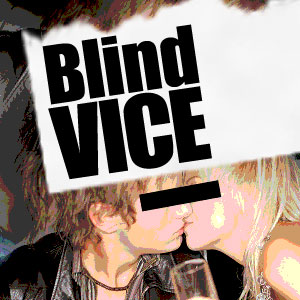 Aren't the Oscar noms fun? Not to mention friggin' and secretly sex-ay, huh? Closeted fruits. Discreet lesbians. Outta the total number of about 177 artists nominated three days ago, gay power unites within those selected for potential Academy Awards, isn't it too exciting?
Only problem is—for now—these par-tick gay men and women are mostly, like, totally lying and dating members of the opposite sex to extend their careers, selfish mother-effers! So, don't expect any thanks to homo partners up at the Kodak podium, should these gays win. Whatev.
Therefore, it lies with Potty-Puss Priscilla to enliven today's blinded badass report. It involves duplicity and damning words, two of my favorite things to report on in Hollywood, besides errant erections and heaving bosoms behind bathroom stalls. See, Ms. P.P.P. is—on the very public one hand—telling folks how mucho honored she is to be acknowledged by the Academy.
Then, on the other—not so private—digit set, P3 is busy blasting the "unseemly" rat race of it all. She considers the whole Oscar showdown a "sham," as if we're all "greyhounds chasing a rabbit," she's said to amigas, privately.
Now, isn't it sweet, too divine, really, that Ms. P.'s all but certainly going to be up on that stage, come Oscar night, giving the best artistic showing of her career—as in pretending she's actually humbled by all this Academy Award nonsense.
Oh, I should tell you something: In case you sense any bitterness on Priss-babe's part, that's because she is. Snarky and snide, that is. Thinks she should have gotten these brass-sucker jobs more often.
Oh, dear.
Shouldn't somebody tell Priscilla darling that expectations will not only put lines on her deceivingly sweet face but that I hear this kinda soul-stealing, stinky emotion makes your cleavage droopy 'n' wrinkly, too. Or so I'm told.