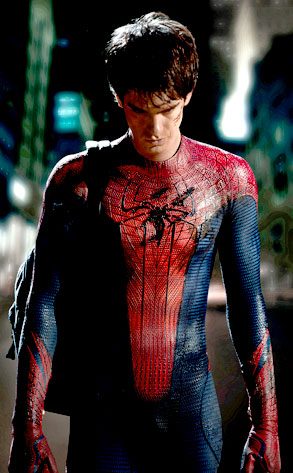 John Schwartzman/Columbia Pictures
Don't be surprised if Andrew Garfield suddenly starts trying to scale buildings and sling webs.
And I'm not talking about while he's filming Spider-Man, the much anticipated reboot in which the Social Network star takes on the role of Peter Parker and his superhero alter ego.
The flick's seven-month shoot was intense. How intense? Read on to find out...