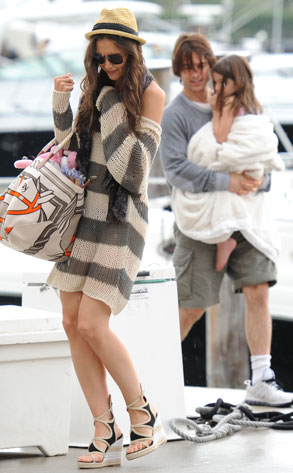 Uri Schanker/FilmMagic
We're not sure if Tom Cruise got a tie and a painted "World's Greatest Dad" mug for Father's Day this year, but that particular superstar patriarch aside, the stars really are just like us!
After all, you spent your Father's Day with your tabloid-trailed kids and supermodel wife in an exotic and warm locale while running the free world and avoiding questions about the more illegitimate members of your clan, too, right?
OK, so maybe they're not like us, after all. But that doesn't mean we can't live vicariously through them, particularly in times of celebration. So how did Cruise, Mel Gibson, Arnold Schwarzenegger, John Travolta, Neil Patrick Harris, Liev Schreiber, Jon Stewart and even Barack Obama spend their Father's Day?