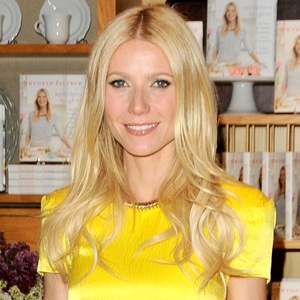 Sara De Boer/startraksphoto.com
Listen, we know some of you have your tiffs with Gwyneth Paltrow.
To each his own, we say. Because personally, after seeing the star on Glee, there's really no way to hate her.
But anyway, the A-lister has had enough with all these false reports going around!
Which reports, you ask? Well currently, her finger is pointing at The Sun, who claims the actress and her Coldplay hubby, Chris Martin, put out a personal ad looking for a tutor that would teach ancient Greek, Latin, French and Spanish to their kids Moses, 5, and sister Apple, 7.
The qualifications on the ad were a bit intense...
This faux ad states that the potential tutor must be fluent in all those languages, passionate about sailing and tennis, play instruments and will "probably" be an Oxbridge graduate.
We'd roll our eyes too, if it were true!
Extra caught up with Paltrow and asked her about this report. All she had to say was, "It's such bulls--t. Honestly, at this point, I almost never read anything true about myself. It's insane!"
Its OK, Gwyn, just do what the rest of us do: Rant about it on your Facebook and Twitter!