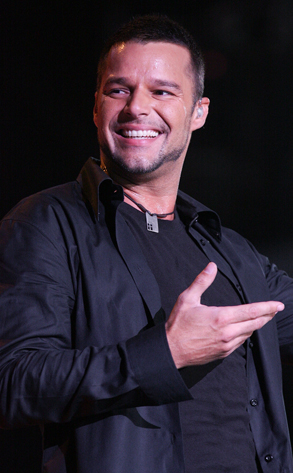 Victor Chavez/Getty Images
Ricky Martin has shaken his bon-bon all the way to the paternity ward: The Latino superstar is now the proud father of twin boys.
The "Livin' la Vida Loca" singer's spawn were delivered via a surrogate mother several weeks ago, his rep confirmed today.
"The children, delivered via surrogacy, are healthy and already under Ricky's full-time care," per the official statement.
"Ricky is elated to begin this new chapter in his life as a parent and will be spending the remainder of the year out of the public spotlight in order to spend time with his children."