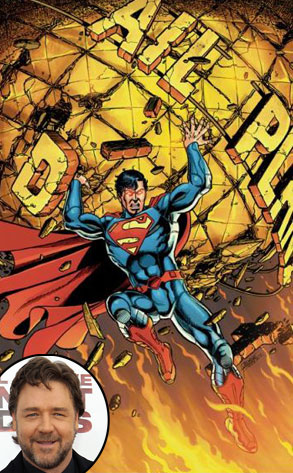 DC Comics; Dario Cantatore/Getty Images
Hmm, does this mean Superman won't be circumcised?
Russell Crowe, who recently made headlines for his foreskin-removal rant, is in negotiations to play Jor-El in the franchise reboot Man of Steel, per Variety.
Marlon Brando portrayed Superman's biological father on Krypton in the original 1978 film starring Christopher Reeve.
Now, as for Supes' costume...