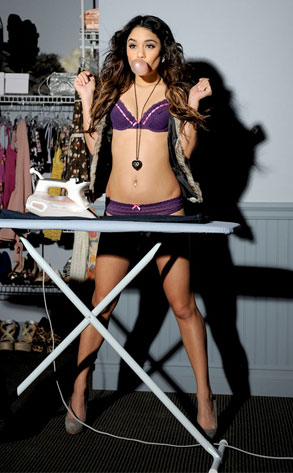 Candies
Uh-oh, this could be dangerous.
One wrong move and we're talking first-degree burns. But that's just the kind of risk Vanessa Hudgens will take as Candie's latest celebrity spokeswoman.
It's no Dakota Fanning perfume ad, but the bubble-gum-blowing babe looks pretty cute as she strips down for a flirty ironing session...