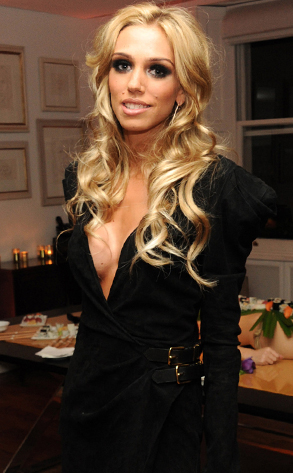 Dave M. Benett/Getty Images
Look out, Hollywood, there's a new heiress next door. She may be blonde and rich, like most of the neighborhood, but she's certain to raise a few well-plucked brows.
Enter 22-year-old Petra Ecclestone, the big-spending Croatian heiress who just purchased the famous $150 million Spelling-family home in Holmby Hills. She bares a striking resemblance to a certain heiress we know so well, but don't let that fool you.
Here's what you need to know about this blond buyer: