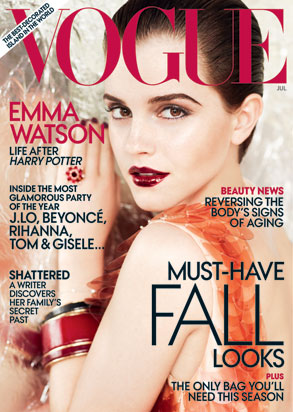 Vogue/Mario Testino
Well, we could think of worse people to be taking advice from.
As it happens, in addition to awesome clothes and healthy bank accounts, one of the perks of young stardom—at least in Emma Watson's case—is being able to be solicit guidance from those who've navigated through it themselves.
Enter James Franco and Daniel Radcliffe, whom Emma told Vogue she's turned to in her times of (relative) trouble. So what words of wisdom did they offer the Harry Potter star?