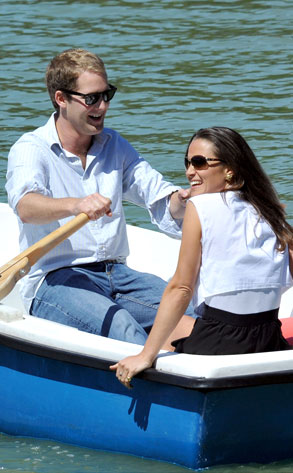 BAUER-GRIFFIN.COM
It's safe to say the bar for any potential in-laws has been set high in the Middleton family. Which means Pippa Middleton has her work cut out for her.
Kate Middleton's kid sister, she of the infamous royal wedding rearview who's nearly surpassed the newly minted duchess in racking up the column inches in the past few months, is now single, having split with her broker boyfriend—and royal wedding escort—Alex Loudon.
As if we didn't all see that one coming. So what happened to cause her breakup? And what about that hot young (and, um, mega rich) Brit she's been frolicking around Europe with lately?