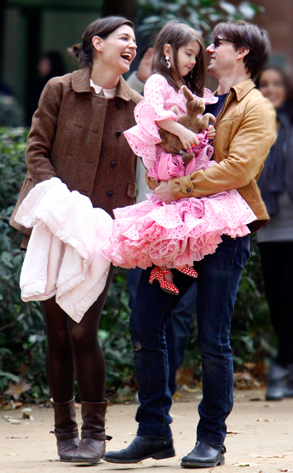 Flynetonline.com
Star magazine is reporting that young Suri Cruise has a $150,000 shoe collection.
A source told the magazine that Suri is "a massive fan of Marc Jacobs."
She's five; she should be a massive fan of sand. Apparently if the shoe that she has her toddler eye on comes without a heel, Katie will have it redesigned for Suri because she is "obsessed" with heels.
This story may not be completely true, but either way, I predict that Suri Cruise is going to continue to be a huge pain in the ass.