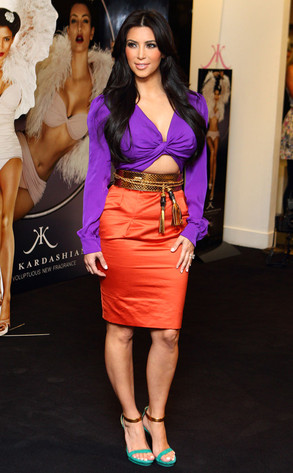 © Mike Marsland/WireImage
Kim Kardashian hasn't even tied the knot to Kris Humphries, but she's already got babies on the brain.
In the season premiere of Keeping Up With the Kardashians, Kim casually informs Kourtney and Khloé that she'd like to reserve some "K" names for their children.
This is before her family had even met Kris, mind you.
"When Kim was in New York, she was trying to be single and hang out and she kept Kris very secretive," Khloé explained to me in NYC this week. "When she was like. 'Oh, what K name should Kris and I have?' And I was like, 'Um, what? What are you talking about? Like, we didn't even know you had a boyfriend.' "
So did Kourt and Khlo agree to give Kim names for her kids before they're conceived?