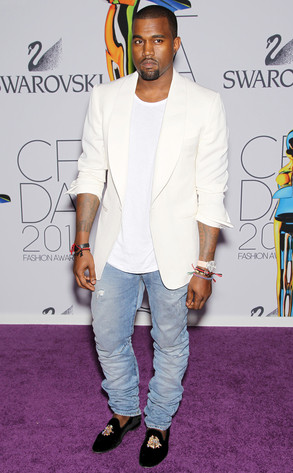 Marion Curtis/Startraksphoto.com
If Twitter seems a little gentler and quieter these days, it could be because Kanye West has decided to shut himself up.
Remember his meltdown with Matt Lauer after their interview on the Today Show?
According to Kanye, Kanye is sorry but he still isn't doing interviews.
He told reporters this multiple times at the CFDAs last night while taking a leisurely stroll down the carpet...