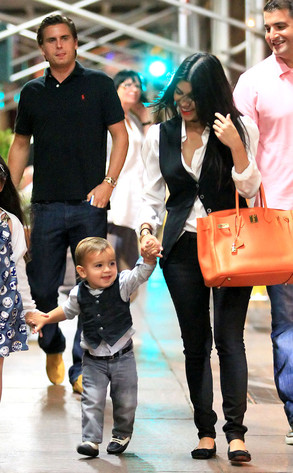 Jackson Lee/Brian Prahl/SplashNews
Even though one of her sisters is already married and the other just got engaged, Kourtney Kardashian says she's in no rush to walk down the aisle with her boyfriend and babydaddy, Scott Disick.
In fact, she says the fact that Kris Humphries popped the question to her sister Kim may have actually helped her out.
"Kim getting engaged definitely bought me some time, so I don't have to go out and get married right now," Kourtney told me this morning in NYC. "I was at a wedding recently...I hate weddings!"
That doesn't mean she's not getting some serious pressure to tie the knot from certain family members...