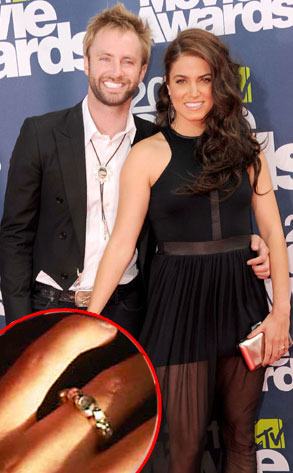 Jason Merritt/Getty Images
Looks like that Breaking Dawn wedding isn't the only prospective Twilight marriage on tap.
On the red carpet at the 2011 MTV Movie awards, Twilight star Nikki Reed flashed some serious bling when I asked her whether she thinks she and her man Paul McDonald will wed. And she had an answer ready.
"He's the one," she said. "He's the one."
A source confirms that the two are, indeed, engaged. Congratulations, you two. And guess what else she told me...