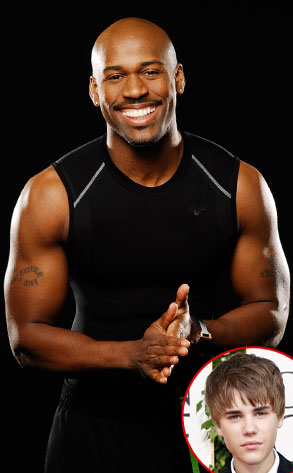 AP/Matt Sayles; Drexina Nelson/NBC
Jillian Michaels is sure to be missed as a trainer on The Biggest Loser, but man, her replacements aren't half-bad. First the hit NBC reality series hired tennis babe Anna Kournikova to join beloved veteran Bob Harper, and now the series has hired superfine Dolvett Quince, who has quite a few celeb clients on his roster—including Justin Bieber!
So, what kind of workouts can we expect from the totally ripped fitness expert?